Veteran producer and song writer samklef has just taken to his official instagram account to make a very shocking revelation about what really happens in the life of A-list music artistes.He issues a strong note of warning to upcoming musician who really want to get fame and make it into limelight.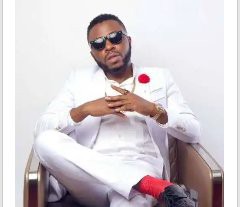 The sensational singer,producer and songwriter revealed that Nigerian music artists are involved in diabolic activites,he hence warned upcoming artistes to be strong in their spiritual lives.
We know samklef as a producer with a big mouth,who easily says lots of things,we also know samklef for being a truth sayer without fear of anyone with his position in the music industry.Those words are not for attention seeking and are very serious to be called a joke.
Therefore upcoming artiste are hereby called to be spiritually strong and morally upright at all times.
Notwithstanding,all he has said the singer and producer still came out to declare his love for Nigerian musicians and his undying love for thier musics and wishes to continue being the producer to some many amazing musics sang by Nigerian musicians.